Roadworks on the TF-21 access route to Teide
Roadworks are taking place on the access route to Teide via La Orotava, the TF-21 motorway, which remains closed to traffic since 14th December between mile markers 16 and 32, that is to say, between Aguamansa and El Portillo.
From Monday to Friday, between 8am and 6pm, there will be closures of short duration affecting only specific stretches, and a diversion will be provided during the roadworks. However, the motorway will remain completely closed to traffic from 9am to 11am and from 2.30pm to 4.30pm.
Volcano Teide recommends that you take into account this temporary situation, which will last for a few weeks, in order to correctly plan the time necessary to drive up this road to reach our facilities.
Here's the road map, so that you can locate the affected stretch quickly.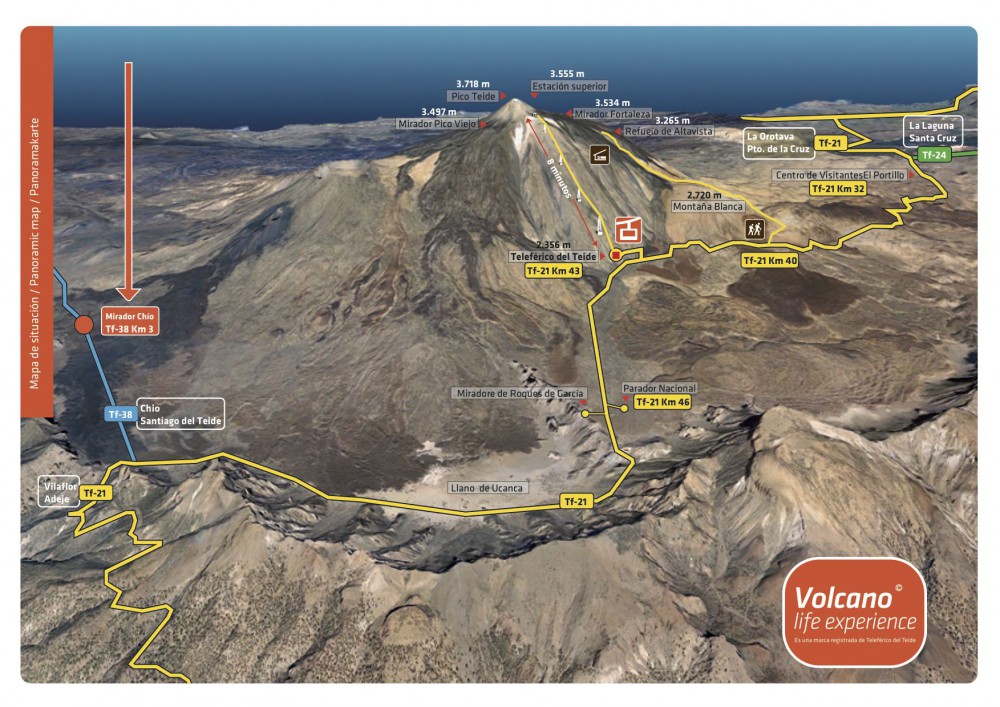 For more information on traffic, please call Carreteras at +34 900 210 131
Share this