Manage your booking
Get access using the booking locator and e-mail address to change the date of your reservation or to request cancellation
Hi!
This is where you can manage your booking, either if the cable car is closed due to adverse weather conditions or technical issues and you want to change the time and date of your tickets, or unforeseen circumstances mean you need to change the date or cancel your booking.
If you bought your tickets through an agency, you should contact their sales point to make the necessary changes.
To manage your booking, all you need is your booking reference number and the e-mail address you used to make the booking.
Teide Hoy
And, speaking of the weather, here you can see what sort of day it is on Mount Teide. You can also view information on whether the facilities and trails are open, on the weather for the current day and the coming days, and on the conditions on the roads leading to Mount Teide. In addition, you can view webcams in real time. All this is certainly useful information to help you decide what to do about your booking.
Please remember:
You have one year to enjoy your booking and can change the date or cancel your booking, provided that you haven't used your tickets, within 30 days of making the original booking. You can make a maximum of 3 changes.
Please read this section for detailed information about what to do if the cable car closes. This is just a summary with a quick guide.
FREE CHANGES AND CANCELLATIONS
You may request a refund or change the date without any additional cost up to one hour before your cable car ticket booking, and up to 24 hours in advance for all other activities on Teide, except for Sunset & Stars, which only has free cancellation up to 48 hours in advance, and hiking activities which include a permit for accessing Mount Teide, where changes and cancellations are not allowed.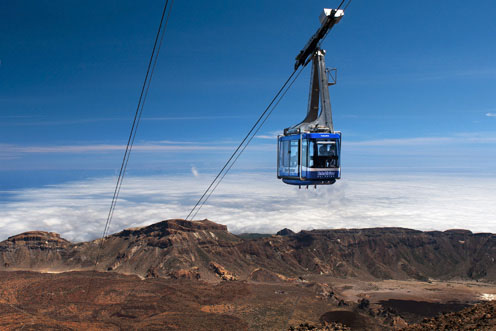 TICKET-ONLY CABLE CAR BOOKINGS
If the cable car is closed on the day of your booking, you can choose, at no cost whatsoever, between:
Change the time of the tickets for the same day as your original booking (in the event that the facilities reopen)
Change the ticket date to another date
Request a full refund of the amount paid.
If, for some reason other than the closure of the facilities, you need to change or cancel your reservation, you can do so up to 1 hour prior to the original booking free of charge. If changes are made less than one hour in advance, the full amount of the original booking will be retained.
No changes or cancellations are allowed with less than 1 hour notice.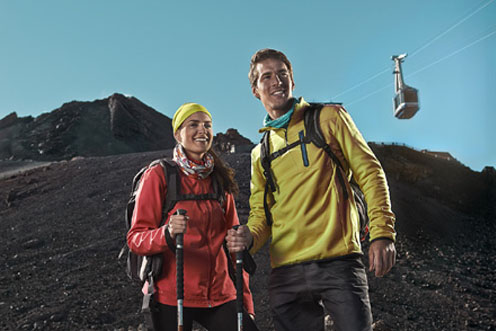 BOOKINGS OF ACTIVITIES AND EXCURSIONS
If you have booked one of our activities with Cable Car tickets included, and the cable car is closed due to adverse weather conditions or technical problems, we will put procedures into operation to ensure that you do not miss out on your Mount Teide experience—alternative routes and/or plans will be put in place. These are explained on your sales voucher and here on our Policy in the event of change.
If, for any reason, you need to change the date of your booking or cancel it, please bear in mind that you can do so up to 24 hours before the start of the activity, without incurring any charge. After this period, 100% of the amount will be charged.
For the 'Sunset & Stars' activity, date changes or cancellations can be made free of charge up to 48 hours prior to the activity. After this period, the cancellation carries a charge of 50% of the amount. If the cancellation takes place with less than 24 hours' notice, 100% of the amount will be charged.
Since hiking activities Ascent to the Peak by Cable Car and VIP ascent to the Peak by Cable Car include the permit to access the crater, we do not admit changes or cancellations once booking has been confirmed. This is due to the way the Teide National Park's permit issuing system works.