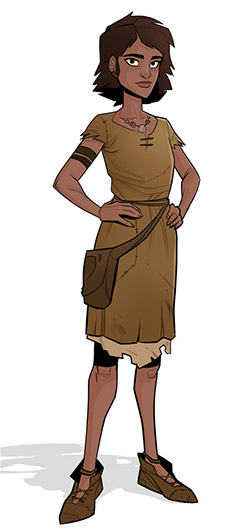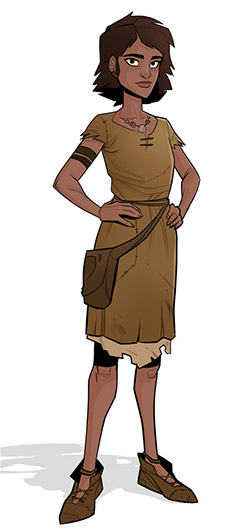 MY NAME IS TASSAT
My people, the Guanche people, lived in Tenerife until about 500 years ago. They lived in harmony with Echeyde (El Teide), our sacred mountain, the source of food for our animals, our refuge, our hiding place, and even a grave for our dead.
Echeyde, or El Teide, is a geological monument, one of the most spectacular in the world, and we must respect it and take care of it.
Have you ever thought that everything we do has consequences?
WE ARE TEIDE LOVERS
Imagine a simple action, such as throwing a scrap of paper or a cigarette end on the ground. Now multiply that by the thousands of visitors who come to enjoy the Teide National Park every day...
We are all responsible for the care of our environment.
Small actions can bring about huge changes. That is why, at Volcano Teide, we want you to help us protect Mount Teide—to make it cleaner and better cared for.
What are these "small" actions that are in our hands? How can we contribute to caring for the environment when we visit the Teide National Park?
Let us tell you!
01
LET'S KEEP THE NATIONAL PARK CLEAN
When we visit, let's use the litter bins, or bring a rubbish bag to put our rubbish in. A simple action, but a very important one.
And, wherever there are containers for different types of waste, let's sort our rubbish.
02
LET'S NOT THROW CIGARETTE ENDS ON THE GROUND
Cigarette butts have become a major source of pollution in natural spaces all over the world. It has been calculated that of the six trillion cigarettes smoked in the world every year, 4.5 trillion cigarette butts end up discarded in the natural world. Let's make sure they are fully extinguished, and then dispose of them in the litter bins.
03
LET'S AVOID USING THE CAR
To help with this, Volcano Teide offers several tours during the morning and the evening, so you can enjoy this awe-inspiring place before, during and after sunset.
Even if we can't join a tour, we can use the shared transport service (or our car after 1.00 p.m. when the area is less crowded).
What's more, if we keep our car ignition switched off when we're not moving, we can prevent unnecessary gas emissions.
04
LET'S RESPECT THE FLORA AND FAUNA BY NOT DISTURBING THEM
Let's not pull up plants or flowers, and let's not feed the animals, so we can avoid upsetting the natural balance.
Let's enjoy them in their own surroundings, because that is where true beauty lies.
05
STONES ARE IMPORTANT
Let's not remove stones, or build them into little towers.
Even the smallest, most ordinary stone is an important piece of this national treasure. Let's not take them away with us. By doing so, we would be disturbing the ecosystem. Their place is here.
06
LET'S NOT STRAY FROM THE MARKED PATHS
By keeping to the paths, we will avoid damaging our surroundings, as well as keeping ourselves safe from danger.
In addition, we must follow the directions of the staff in the National Park. They look after the safety of visitors and of the environment. They know the risks and the rules, so that we can enjoy the best possible experience.
07
DARKNESS IS ESSENTIAL
If we are visiting during the evening, we must turn off our vehicle lights once we have parked.
We will then be able to discover one of the finest starlit skies in the world, and the creatures that live here will thank us for taking care of their well-being.
08
LET'S PLAN OUR VISIT!
If we plan our visit in advance, we can avoid bad experiences.
Checking the weather forecast and finding out about the current state of services (such as the cable car and the paths) will save us unnecessary disruption.
09
LET'S SUPPORT LOCAL PRODUCTS
We can contribute to the conservation of those forms of life that make the Canary Islands unique by buying local crafts and locally-produced items.
In our snack bar and shop, you will find a varied selection of Canary Island products to enjoy or give as gifts.
10
LET'S LOOK AFTER OUR BELONGINGS
Let's avoid leaving items in sight inside our vehicles, and we'll be helping to prevent any nasty shocks.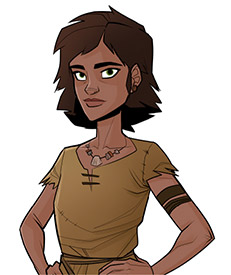 And now, imagine all these "simple" actions multiplied by thousands of people every day.
To show that we have the spirit of the true #teidelover (or in other words, that we love Mount Teide), let's do everything possible to make sure that our visit does no harm whatsoever.
WE ARE TEIDE LOVERS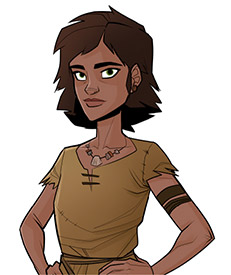 Show that you're a true #teidelover
Share your photos and videos of your sustainable visit to the Teide National Park with all the other Teide fans, using the hashtag #teidelover in your posts.
We're counting on you!