Tenerife is a privileged island, not only because of its climate. The peaks of the island, away from the light pollution of urban areas, are the best place to stargaze in Tenerife.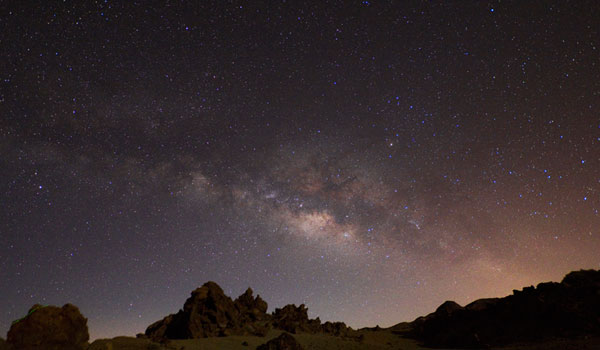 In fact, since 2014, the sky of the Teide National Park is recognised as a "Starlight Destination" in the "Tourist Destination" category; a title awarded by the Starlight Foundation certifying that stargazing in the Teide National Park meets the requirements and procedures for the protection of the sky and its natural and associated cultural values.

Interesting facts about stars
Did you know that there are aproximately four hundred thousand million stars in our galaxy? It is an impressive figure. Almost as astonishing as the number of stars that make up the Milky Way: about a hundred thousand million.
Do you know how many constellations there are and how many of these constellations can be seen from Mount Teide?
According to the International Astronomical Union, every night the starry sky presents 88 constellations which transport us immediately back to the ancient times when different civilizations, who relied on the constellations to guide their travels and used them to develop their religious and agricultural calendars, had the powerful imagination to name the constellations after what their shape reminded them of.
From Tenerife, 83 of the 88 officially recognised constellations can be seen. To do this, you only need to go up to Teide to view all the constellations of the northern hemisphere and most constellations of the southern hemisphere, while you enjoy stargazing as you have never done before on one of our experiences to watch the sunset and stars from Mount Teide.
Phenomena that can be spotted while stargazing on Mount Teide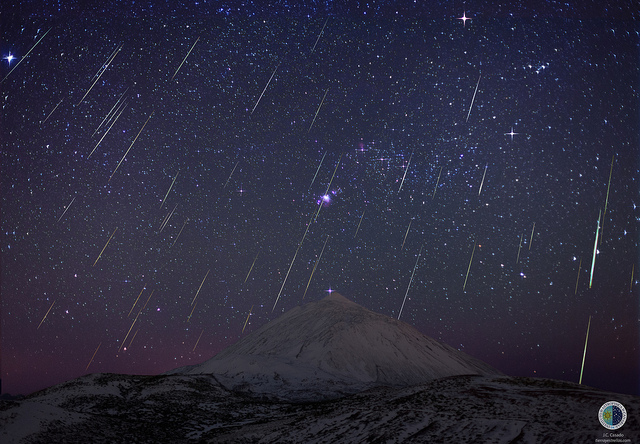 Throughout the year, the sky offers us various celestial shows that you cannot miss when visiting Tenerife, as the Teide becomes the best amphitheatre to sit back and enjoy stargazing.
Some of the most spectacular stellar phenomena take the form of meteor showers. Perhaps the best known for being the year's last, and of high intensity, is the Geminid meteor shower, though the sky treats us to meteor showers almost every month: the Quadrantids in January and the Perseids in August are just some of the various meteor showers that occur throughout the year.
If you visit Tenerife in summer, you will find that the starry summer sky has two main protagonists: the Milky Way and the Summer Triangle.
The Milky Way is a spectacular misty band that crosses the sky and is especially visible during the summer months, whilst the Summer Triangle is a unique formation of three bright stars which, in the summer, reign over the top part of the sky.
If you visit Tenerife in the warmer months, find out why you should go up to the top of Mount Teide to stargaze in summer.